Longding OVERVIEW
Luoyang Longding Aluminum Industries Co., Ltd. (referred to as "Longding Aluminum") is an aluminum deep-processing manufacture focusing on the production of aluminum plates , coils and foils. The company is currently located in the East Park of Yichuan Industrial Concentration Zone, a new industrialization demonstration base in Henan Province. Longding aluminum was founded in 2010 and covers an area of 666,000 m2. Since started production on July 8, 2011. 22 casting and rolling production lines, 10 cold rolling production lines, 8 foil rolling and 9 hydrophilic / coating production lines have been put into production. At present, a total investment of 3.4 billion yuan has been completed, forming an annual production capacity of 400,000 tons of aluminum sheet and foil.
Longding Aluminum is a private enterprise jointly established by Hangzhou Dingsheng Industrial Group Co., Ltd. and Henan Longsheng Investment Co., Ltd. in December 2009. After the shareholding structure adjustment, it became the restructured Yidian Holdings in January 2014 Holding company affiliated to the Group Co., Ltd. Taking advantage of the resource advantages of Yidian Group and the technological advantages of Dingsheng Group, the company has joined forces to become the terminal enterprise and leading enterprise of Yidian Group's aluminum industry chain.
The company has advanced cold rolling, roll casting and coating production processes in the aluminum producing industry and the first domestic production line of Hezlett (continuous casting and rolling) lines . The company's technology research and development center was awarded the aluminum sheet and foil engineering technology research center, and obtained 5 patents. Passed CNAS national laboratory
certification, ISO9001 (quality), ISO14001 (environment), GB / T28001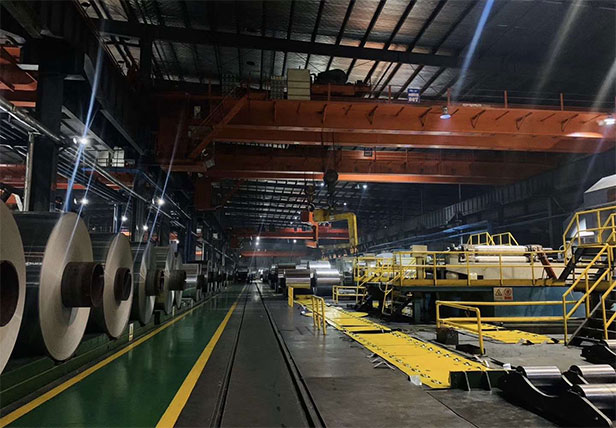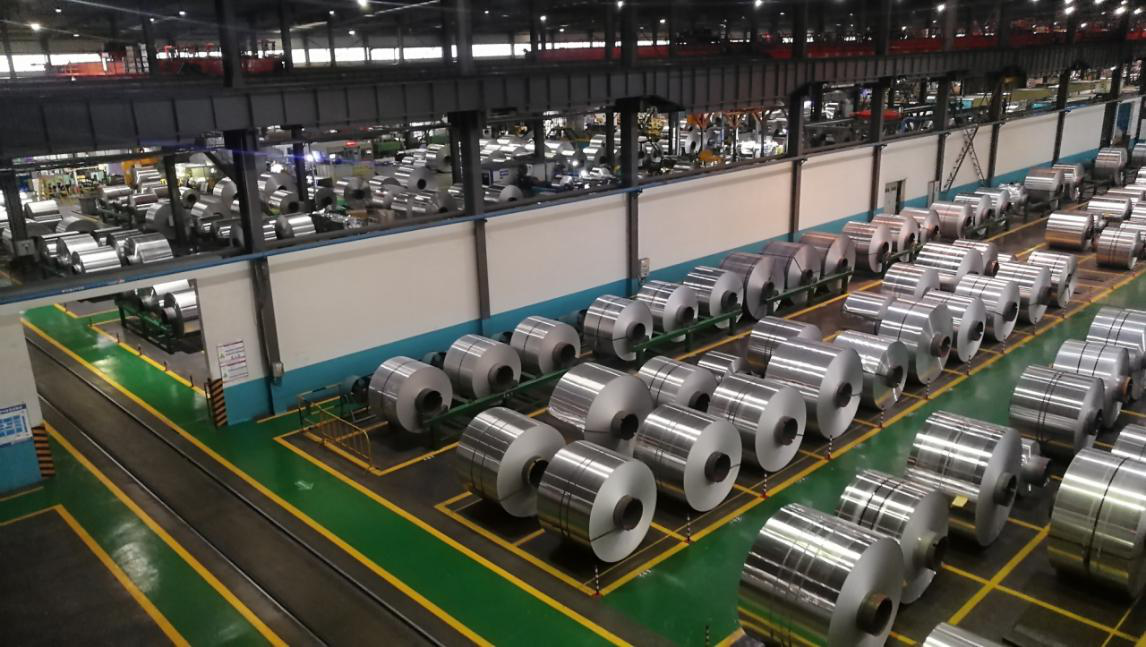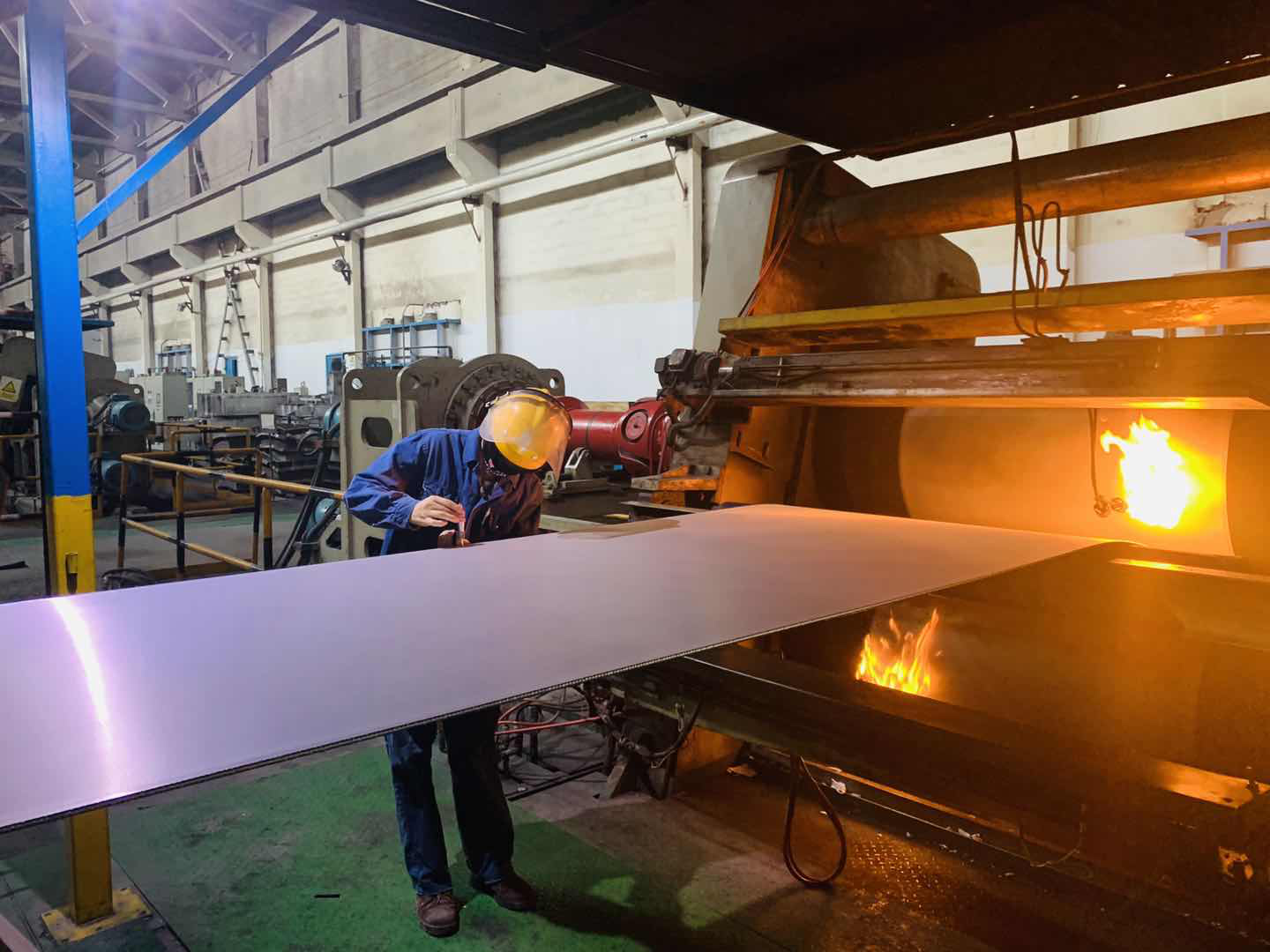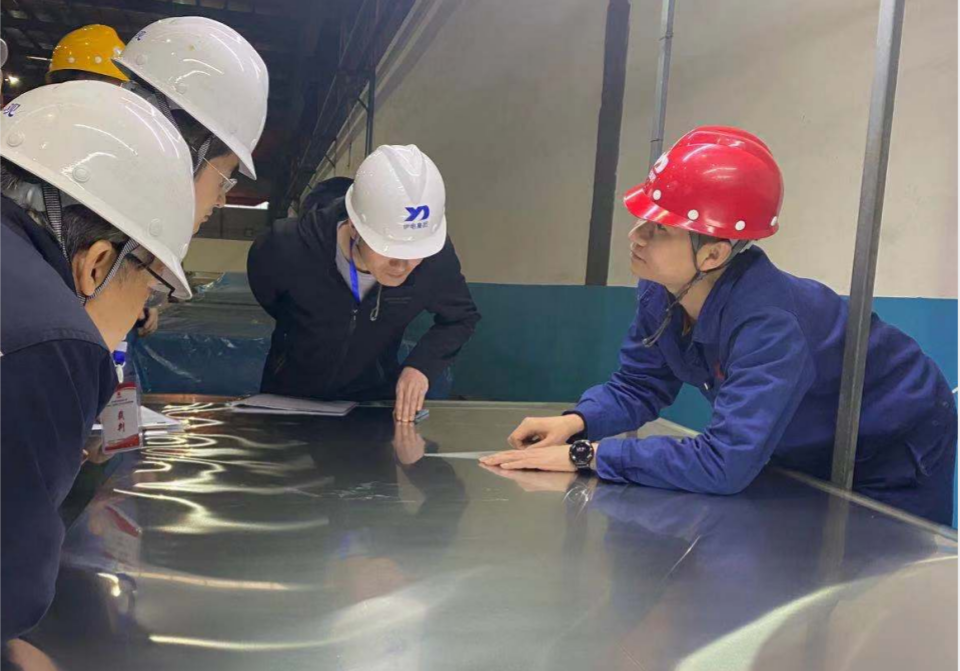 (occupational health and safety) three major system certification and the US FDA certification applicable to the food industry, KOSHER certification applicable to the Jewish region, applicable to ROSH, REACH testing and MSDS certification in Germany, Europe and America. Longding aluminum foil won the title of Henan Famous Brand.
The products covering 1, 3, 5, 6, 8 series alloys and are widely used in household appliances, electronic communications, transportation, medicine, instrument packaging, printing, chemical industry, building materials, decoration and other industries. Products are exported to Japan, South Korea, Southeast Asia, India, Australia, the United States, Mexico, the Middle East, the European Union, South America and other countries and regions, enjoy a high reputation. According to the 2016 China Aluminum Industry Export Data released by the General Administration of Customs, the export of aluminum foil products (single and zero foil) with a thickness of 0.01 mm to 0.2 mm produced by Longding reached 48,500 tons, accounting for 14.3% of the country's total exports, ranking the 1

st

award that year.

The company are now in accordance with the overall strategy of "Building the leading enterprise of the Yidian Group and moving towards the first camp in the capital market", promoting the work of new product development, brand building, cost control, market development, etc. finally in order to continuously improve brand awareness and market share, and strive to create a first-class aluminum fine and deep processing enterprise.
development history
2009

Covering an area of 100 hectares and putting into operation 2.7 billion yuan, the Hangzhou Dingsheng Group's 600,000-ton aluminum sheet and foil project was signed in Hangzhou by the Yichuan County People's Government and Hangzhou Dingsheng Industrial Group, and officially settled in Yichuan

2011

2012

Passed "Environmental Management System Certification", "Quality Management System Certification" and "Occupational Health and Safety Management System Certification"

2014

The establishment of a foreign trade department has opened up the international market. Within only three months, it has achieved more than 1,000 tons of export commodities. The products are exported to more than 20 countries and regions in the Middle East, South America, India, Eastern Europe, and Northeast Asia

Established enterprise technology research and development center

2015

Obtained CNAS National Laboratory Accreditation Certificat

For the first time, it passed the FDA certification for the food industry, the KOSHRE certification for the Jewish region, the ROSH certification and the MSDS certification for the European and American regions

2016

The export volume of aluminum foil products with a thickness of more than 0.01MM has ranked first in the country for 6 consecutive months, with a cumulative export of 25,900 tons, accounting for 14.8% of the total export of similar products in the country

In the bidding and ordering meeting of Chigo Air Conditioning Foil, Longding Aluminum defeated its competitors and became the annual first-level supplier of Chigo Air Conditioning, supplying 40% to 50% of its air conditioner foil usage

2017

Won the China Aluminum Foil Award

Become a qualified supplier of Gree air conditioners

2018

First Prize of Scientific and Technological Progress of China Nonferrous Metal Industry

Title of Smart Factory in He Nan Province

Henan Province Green Production Demonstration Enterprise

Become a qualified supplier of Midea air conditioners

"Continuous casting and rolling process to produce 3003 + Zn automotive aluminum foil" won the China Aluminum Foil Innovation Award

2019

China's top ten aluminum foil enterprises selected by the Nonferrous Metals Industry Association

Participated in the 2019 (14th) Copper and Aluminum Summit-Aluminum Industry Chain Summit Forum and Aluminum Industry Brand Ceremony, and won the top ten ingenious brands of aluminum foil and foil in China

Invested 12 million yuan to build two 1450mm casting and rolling lines, totally with 22 casting and rolling production lines; and our annual sales volume reached 300,000 tons for the first time, entering 300,000 tons of large aluminum processing enterprises
Corporate culture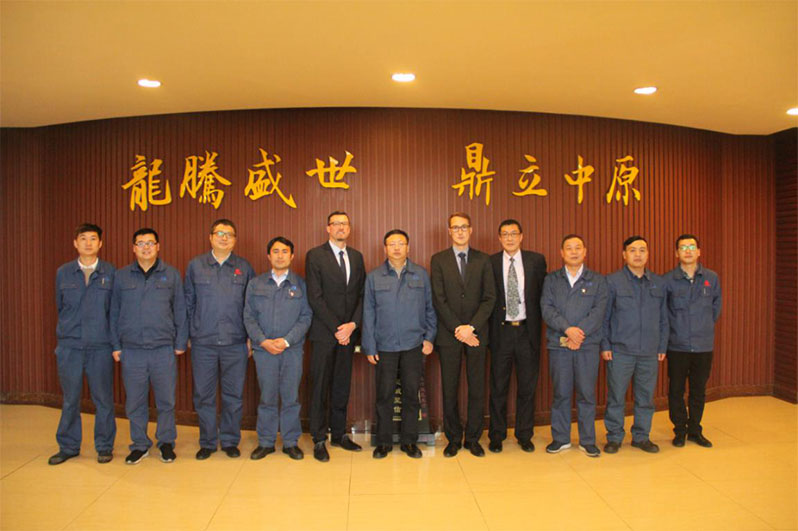 Become the world's most outstanding aluminum supplier
Provide world-class aluminum and aluminum alloy sheet ,coils and foil products
The scientific management, independent innovation, satisfactory service, pursuit of excellence
Enterprise Spirit
Scientific management, independent innovation, satisfactory service and pursuit of excellence
High starting point planning, high standard construction, high standard management, high efficiency operation
Quality is life, quality is output, quality is efficiency
Let excellent companies become to our customers
Treat people in good faith and serve with integrity